---
Creaton
---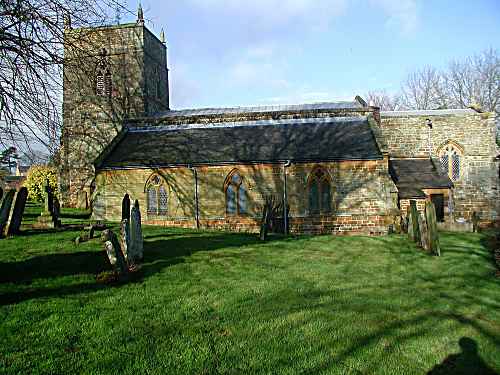 Having been baptised in 1742, during which time his parents had been recorded under the name of Ireland, Benjamin and Hannah's second son, William, moved southwards across the county border here to Creaton in Northamptonshire, where records show that William Orland married Jane Farndon on the 2nd October 1774.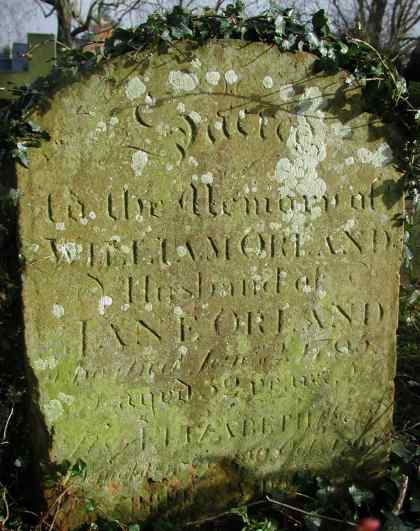 As this photograph of William's gravestone shows, he died fairly young; aged only 52. He was a miller by trade and many of his sons and grandsons in turn carried on this family business, owning several mills in the nearby villages of Coaton, Teeton and Holdenby.
I would guess that the working conditions in the mills were rather hostile with all the dust around, and this might account for the comparatively short lives of several of the males.
You can see William's offspring in more detail by taking a look at this family tree showing his descendants.
The milling business appears to have been quite a lucrative one, though, and William's branch of the family contained the only Orlands to have cause to leave wills at that period in time, owning many acres of land and employing several labourers.
His brother John over in Winwick had no such wealth, and according to the information provided in the censuses most of John's offspring tended to be agricultural labourers. Life as a "peasant" must've had some benefit though.... the average age of the Winwick branch of our family was much higher, with many males surviving into their 70s and 80s.

William and Jane are recorded as having twelve children altogether: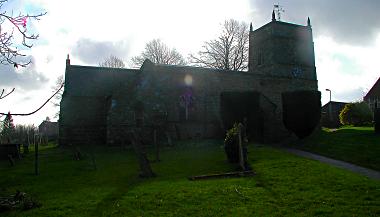 John - 1775
Mary - 1776
Elizabeth - 1778
William - 1780
Edward - 1783
Jane - 1787
Joseph - 1788
Esther - 1790
Hannah - 1791
Joseph - 1791
Ann - 1792
Anne - 1793
Extremely sadly, there seems to have been a high infant mortality rate. It must be assumed that young Joseph, born in 1788, died in his infancy because the next son to be born was also similarly named. Even more sadly for the parents, this second Joseph and his twin sister Hannah both died at around six weeks old in 1791. The following year Ann was buried just three days after birth, presumably still-born, and in 1793 their last child, another Anne, was buried at only two months old.
However, their first few children survived to have many children and grandchildren of their own, most of whom tended the mills around the neighbouring hamlets of Teeton, Coaton and Holdenby. Some descendants remained in the area until at least the Second World War, giving almost a two hundred year Orland presence around the Creaton area.
Around 1865 Ann Orland, one of William and Jane's great-grandchildren, broke the mold and travelled to New Zealand where she married Enos Lewis in 1866. The family they raised there on the other side of the world still thrives in the 21st century.